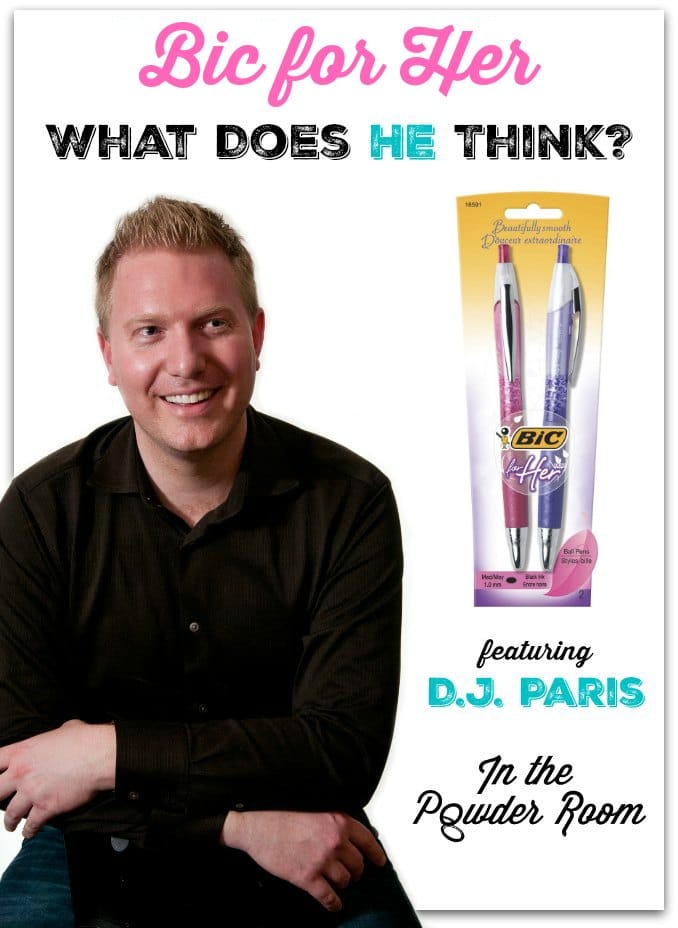 This is an essay originally published at InThePowderRoom and is reprinted with permission. Also, these words were made funnier by the editorial goodness of Sarah del Rio.
In 2012, Bic released a line of pens designed exclusively for women. They were called Bic for Her™ and they were just like their regular pens except that they came in pink and purple. This made sense because women like pretty colors.
These pens were not well-received by bloggers, the media, or anyone who owned a uterus. In fact, the backlash was so severe that I assumed the Bic for Her™ line had been taken out of production. I was wrong. Not only are they still available, they sell surprisingly well on Amazon.
So I got to thinking—maybe these pens could help me. If I used these pens, would I find myself writing in a more feminine style? Would these pens unleash my inner caged bird, like Maya Angelou? Would I be able to sculpt metaphysical poems, like Emily Dickinson? (I'd give more examples, but those are the only female writers I know.)
Long story short, I decided to find out how well these Bic for Her pens work. For him!
When the Bic for Her package arrived, I chose the pink pen as it was the more girly of the two. Excited for the beautiful prose sure to follow, I grabbed my notebook and opened to a blank page. Before my pen touched paper, a spider darted across the floor. Normally, I would have chased the invader down and crushed him into the linoleum barefooted. Imagine my surprise when I leapt atop my desk, terrified. Also, I was screaming.
Whoa… that never happened with my non-pink Bics. I called my friend Bob who promised to come right over and take care of the spider—he muttered something as he hung up, but I didn't quite catch it.
After Bob left, I sat back down at my desk with my pink pen. Perhaps I was moments away from writing the pre-eminent opinion on breastfeeding, but then I felt something… down there. I looked toward my lap and realized: OH, SHIT! I'M HAVING MY FIRST EVER SPOTTING DAY! And of course I was wearing my Gap white capris. Dejected, I found a bag of Hershey's chocolate chips in my baking drawer, and ate three huge fistfuls. Then I binge-watched Unbreakable Kimmy Schmidt.
I ended up tossing the Bic for Her pens. Maybe they were literally just "for her," because I felt better almost as soon as I got rid of them. There were no more emotional outbursts or weird cravings. I was able to think and act in a rational manner. Sure, my writing still sucked. But at least I didn't have to worry about frizz humidity.