Here in San Francisco for my good friend David Ribando's wedding.  Tonight was the rehearsal dinner, and since I'm in the wedding, gifts were dispersed.
The rest of the wedding party received these oak casks where you can make your own aged whiskey.  Pretty cool for them.  I don't drink.
My bag was totally different.  Dave had reached out to a  merchandising  company that makes clothing with your brand on them.  Here's what I opened up…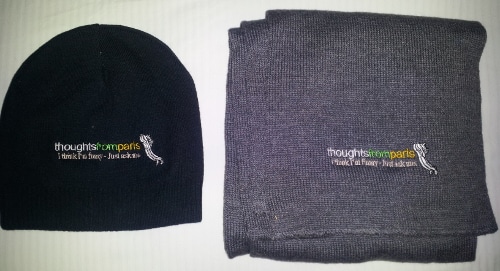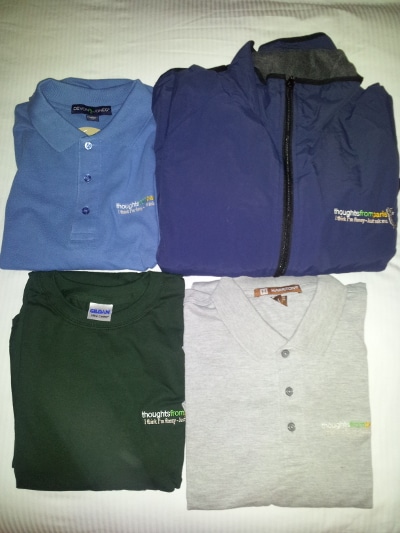 I started to tear up – truly one of the best gifts ever provided to me.  And now I will be able to provide it should you want to wear my brand and my essence.
You don't want to know how I actually plan on getting my essence on all these clothes.  But I do have a plan.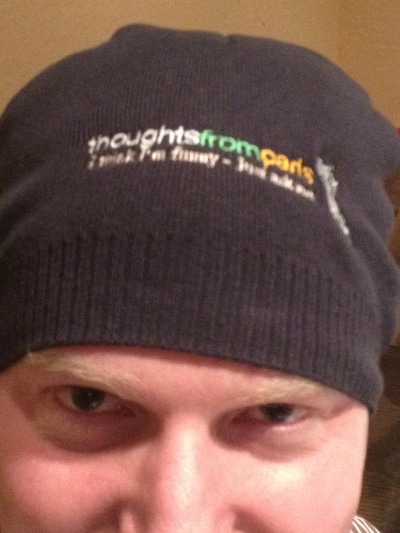 Since I have my own clothing line now, I can consider the Kardashians contemporaries.  Girls, let's get a drink.  Uh, hey, big Kardashian?  You can hang back.