You about ready for cutest thing you've read all day?
My friend Suzanne and I (that I've known since the fifth grade) pick a movie on Friday nights and then both download it. She lives in Dallas, I'm in Chicago. We watch it and send texts to each other throughout the film. I will complete your next thought – yes, right after the movie I go and shave my vagina.
Now, onto other news.
I just figured something out in this, my thirty-sixth year. I've written extensively about how, since I don't drink, I get high off pizza. Then, like when I did drink too much, I'd crash by 11pm. Well, I think the cycle of self-destruction has finally been broken! I figured out that I can still eat a whole frozen pizza if I buy a thin crust. This works perfect as it gives me the manly satisfaction of "beating" the pizza with only two thirds the calories. I'm still sleepy but I'm not passed out in the dog bed in the family room.
I almost rode my bike to work today. It was in the fifties and last night I was really excited to be able to do this as I've received no exercise since November. Well, that's not technically true, but close enough. I even woke up extra early to put on all the warmer clothes, get the suit into the pack- thing, etc. When I looked outside it was raining. Instead of shaking my fist at the sky and yelling at Jesus for his misdoings, I simply put on my suit, strapped the dog in the backpack and stepped outside to walk to the subway. I didn't use an umbrella as an act of defiance. Jesus must be taught a lesson!
The other day I sold my old laptop on Ebay. Tomorrow it goes into the mail to the new owner. I'm not terribly convinced I can wipe out all the personal data I have on there. I'm pretty sure that person is not going to be happy to see four gigs of Brazilian leg worship videos.
I'm kidding, of course. My life is so boring I had to make up those words as I don't know if such a thing exists. I'm not a sicko. Really.
I definitely get a little buzz each time I give my cat her nightly Prozac. It's a transdermal gel that I rub into her ears. The directions recommend that you wear surgical gloves during the application but I only wear one type of gloves and you know this – shower gloves. So, it's nice to get a tiny contact hit off the goo. My neurotransmitters are thankful.
Lastly, I'm joining the single people of this world once again. Without going into details my girlfriend and I have decided to call it quits for now. This has been ongoing for many months and we've been traveling through it together in support. We're both on the same page, and most of the sadness has been processed. After two consecutive holidays without each other, I'm beginning to see that this isn't the end of the world. So, I imagine I'll have a date or two coming shortly. While I rarely talk about people I know, if they're truly nuts, the stories will wind up here. Can't wait.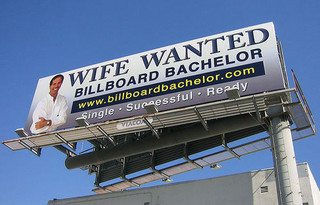 photo credit: numberstumper via photopin cc
Join D.J.'s Mailing List!
You're worth it. Give yourself the gift of more ThoughtsFromParis!