Sometimes the best gigs are replacement gigs.
This is where a band cancels last minute and you're called to fill in.   As a group that is constantly trying to impress promoters, the most difficult part is getting bodies to the show.   Thankfully we have great songs, and promoters seem to like our style.
But I'm the only member that lives in Chicago.   The rest are about forty-five minutes away.   To their credit, they are constantly going to other bands' shows, handing out cds, and encouraging people to come to our gigs.   To my discredit, I rarely do this.
The problem is that most of my friends are married with kids, or have moved out to the suburbs.   Or maybe they just don't like me.   I don't think that's the reason, but it's a passable theory.
Promoters tend to forgive us for not bringing in huge numbers (also our band name – not "huge numbers", but TheNumbers) of audience members, we get shows booked pretty easily.
There is some stress about trying to get people to come out, and I feel bad when we don't bring in more than a few people.   You don't want to dick over the promoter, but, the truth is, our fans don't come out much.
You might think that maybe I just think our music's good, but that I'm in a fantasy of excellence.   But, since I don't write any of the music (save for a few changes and fills), I know it's good.   I'm like the conscientious objector of rhythm guitar and harmony vocals.   Also, I'm tall with cool hair.
My friend Darrell came out last night and proceeded to dance with every woman in the bar.   Which was awesome, especially during the hip hop act that followed us.   He also took photos and bought our band drinks.
Side note : I don't drink.   I know – lame.   And nothing is worse that getting to a bar, asking for a non-alcoholic beer, and finding out there is none.   My only other options are Sprite and water.   Both terrible choices.
I thought, since you are reading my blog, that you might want to be exposed to my other passion project, namely being in a band.
Oh, and if you think being in a band lands you chicks, it does not.   Like never.   I've been playing over twenty years.   Never got any leg because of it.   But truthfully, that's not why I started playing.   I just wanted to be cool.   Not sure if that's a better reason or worse.
Here is our set-list and show in its entirety.   Please forgive the audio, as this is not a soundboard recording.   Actually done through my old iPhone and a Blue Mic attachment.   Scroll down for photos and audio goodness.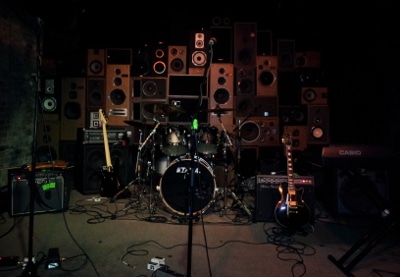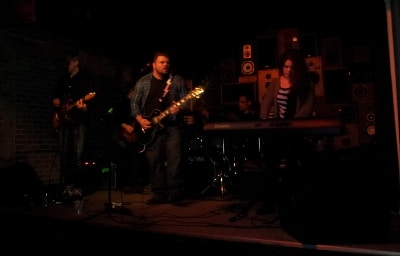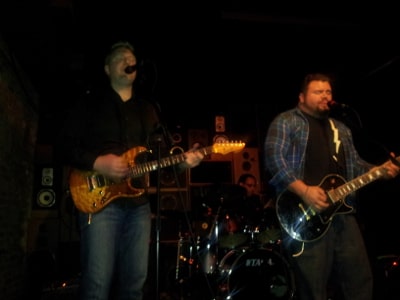 Before You Come Down Before You Come Down
Let It All Die Let It All Die
Set In Stone Set In Stone
Hold On Hold On
Stay Stay
8 Mile Blues 8 Mile Blues
Gone Gone
Fluorescent Fluorescent
Join D.J.'s Mailing List!
You're worth it. Give yourself the gift of more ThoughtsFromParis!