I'm excited to announce the first ever ThoughtsFromParis contest courtesy of Vapor4Life.
When I was a teenager I got busted for everything I shouldn't have been doing. Drinking, smoking, and girls. Okay, not girls. I didn't have girls. Sad.
Anyway, smoking was one of the best parts of my adolescence. An instant nicotine rush of pleasure and relaxation.
There were two bummers about cigarettes…
They made me smell like death
I couldn't fire up in the house because they made everything smell like death
Had technology existed back then to enjoy this amazing high without filling the house with smoke, I would have spent all my Bar Mitzvah money on such a device. Okay, I wasn't Jewish. I would have converted though just for the cash to be able to buy said device.
Technically, at that time there was such a device. It was called your lower lip and you could fill it with chew. But, I wasn't getting laid anyway and spitting into a makeshift Dr. Pepper two-liter spittoon wouldn't have helped.
Back to the contest! We get it! You didn't have dates.
I can't tell you how many times my folks found my crumpled up packs of Camel and Parliament in my car, pockets, and bedroom.
Now I want to hear your best "getting caught" story!
The winner as voted on by Vapor4Life and their army of fans will decide who wins the…
Ultimate E-Cigarette Starter Kit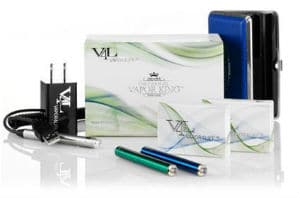 You can go and read about the kit but basically you'll get everything you need to rock out the nicotine without smelling like farts. They're even throwing in a bunch of extra stuff for you!
But D.J., I don't smoke!
Yeah, I don't either.
Well, first, I'm not sure I believe you. After a few belts of Schnapps I suspect you'll take a drag off a Pall Mall if given the opportunity.  But even if you really don't smoke you know somebody who does. Or wants to start.
This is a PERFECT holiday gift!
The rules are simple – click the button below and submit your best "getting busted" story.
Contest will be open starting now through next Monday. If I don't get a lot of entries I'll extend it further.
I'll post the best "getting caught" stories here on the blog but changing names, places, etc for your privacy. Oh, about privacy. Your information will not be shared with Vapor4Life or anyone else for any reason.
Okay, let's hop to it! Tell me about a time when you got caught!

Join D.J.'s Mailing List!
You're worth it. Give yourself the gift of more ThoughtsFromParis!