As some of you know I'm on the board of Band Back Together, a fantastic not-for-profit organization that showcases stories of emotional distress, physical and psychological trauma, and surviving. It also celebrates the victories we have over adversary. If you're not a regular reader I encourage you to check it out. I'm proud to be on staff.
May is Mental Health Awareness Month.
Now, the fun news – to help the Band with their annual fundraiser I'm going to host a twenty-four hour blog-a-thon. This means that I'm going to stay up for a whole day and post each hour. Yeah, that's twenty-four posts. I didn't pass calculus, but by my estimation that's twenty-three more than I generally do in a given day.
We're still working out the particulars. I plan on having giveaways and prizes, live Google+ webchats, games, and other fun ideas.
Since there's no way I'm going to write twenty-four quality posts in a day, I need your help.
If you have a post you'd like to submit, drop me a line at dj@thoughtsfromparis.com. I'm looking for posts that reflect on mental health  issues   preferably with a humorous tint. If you're a blogger there's a 93% chance you have already written such a post. Send it over.
I'll publish it and it will get seen by thousands that day and forever immortalized on my blog. Further, if you have a book or other gift you'd like to give away, let me know!
Email me your posts and I'll judge their worthiness.
I'l probably do a few live interviews that day to publish as podcasts. If you'd like to be interviewed about your adventures or experiences with mental illness, let me know.
Thanks, yo.
D.J.
P.S. Date of the marathon session to be announced in the next week. Somebody needs to hook me up with some Class I stimulants, by the way. Don't bogart.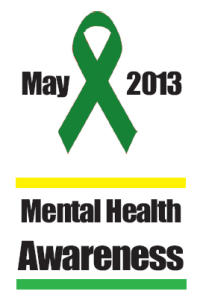 Join D.J.'s Mailing List!
You're worth it. Give yourself the gift of more ThoughtsFromParis!