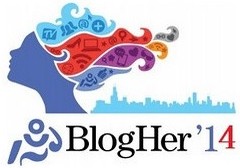 Would you like to go to BlogHer in San Jose this summer spending three days and nights partying your ass off?
Oh, also you'll learn how to write better, become more effective at social media, and connect with some truly amazing bloggers that will develop into deep friendships!
Well, normally I'd say, "Screw you all, get your own ticket!" But, I'm feeling generous.
This would have been my third BlogHer in a row and this conference is one of the highlights of my year. I love it. But, alas, I can't go. A jerk friend of mine decided she'd get married in Florida during that same weekend. What a bitch!
Anyway, I have a full conference pass ticket – this also includes the Pathfinder Day (worth the entire trip just by itself). Altogether, the street value of this dope is $548!
Your only responsibility is to get your fanny there and find a place to stay. I can't do everything for chrissakes!
Details:
Pathfinder Day – July 24th
BlogHer Conference – July 25th – July 26th
Okay, what do I have to do to win this amazing weekend?
Follow the instructions below – just tweet me, and follow me on Facebook or Twitter. The more activity, the more entries you receive!
Don't miss out on the biggest blogging event of the year! You'll have a blast – trust me. Also, if you're a chick, they usually give our free vibrators. So, bonus.
Have fun – seriously. I can't tell you how bummed I am that I won't be there. But, my misery is your ticket to joy! Good luck, foolios!