No, I'm not turning into a filthy hipster. There is no facial hair growth on my chin. I haven't begun experimenting with the vegan lifestyle.
You ever notice how guys that are vegan are total weirdos? You can be a chick and be all the vegetarian you want, but a guy who only eats wheat grass is a bonafide freak. Why is that?
About a year ago I noticed an itch on the top of my head. At first I thought it was my crown chakra opening up to the universe. Then I remembered I haven't one ounce of spirituality or patchuli oil. This was a dry skin itch!
Now, as a blonde guy who wears white business shirts to work, I'd like to tell you that I don't have dandruff. I've never seen flakes, but they could just be buried among the white cotton lapels. I'm not sure. I goddamn hope not.
When this happened I freaked out. I found myself scratching the top of my head like a spaz. And you have to realize I'm constantly in meetings all day with people. Scratching the top of a full head of hair looks weird. And I'm weird enough without the picking at myself. At the grocery I purchased a whole bunch of products for itch control and dandruff reduction. Nothing worked. Every hour or so I needed to scratch near the frontal lobes.
I was terrified that this was some weird indication that I was starting to lose my hair. Thankfully I don't think that is happening.
I then wondered about shampoo in general. Even though I use the really expensive stuff like Kiehl's (my sister works for L'Oreal and hooks me up), maybe it was drying out my hair. I also put in a molding creme that for sure has alcohol in it. That dries it out, too. Well, I can't give up the creme as my coif needs to be positioned just so. That left shampoo and conditioner.
Researching online the necessity of shampoo I came across this movement called "no-poo." Yes, it's about, you guessed it, stopping all bowel movements through radical vomiting. It's controversial, but effective. No, the "no-poo" movement is people stopping shampooing and conditioning. See, the theory is that there's this stuff in shampoo called SLS which apparently strips your hair of sebum, which is the natural oil the scalp produces. You replace it with conditioner, but the whole process is damaging and  unnecessary   I'm sure this is all overblown and that shampoo is fine and all, but I looked more into the method.
Here's what you do instead.
You keep showering like normal, but you use a baking soda and water spray to soak up the extra oil from the hair. Then you use an apple cider vinegar and water spray for conditioner. I know it sounds wild, but that's the method. People swear that after a few weeks on this their hair has never looked better.
I bought the vinegar and baking soda and spray bottles. Loaded 'em up as per the instructions and went to work. Here's the problem. The molding creme doesn't really wash out with just the baking soda. Maybe I need more baking soda, but my hair's always got a little shit in it, even after the wash. It's not squeaky clean. That's okay. It's not like I'm running my hands through my hair all day long. I'm not that kind of asshole.
But, the itch is gone. I hope it left my head, flew down the street, and landed on one of my enemies. Actually I hope it landed on their crotch.
So, I have an itch-free but probably filthy scalp. If you plan to make-out with me in the  foreseeable future I encourage you not to run your hands through my locks during you ravishing my bodice.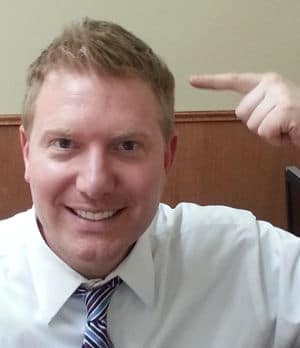 Join D.J.'s Mailing List!
You're worth it. Give yourself the gift of more ThoughtsFromParis!