I'm a huge Adam Carolla fan.   You should be, too.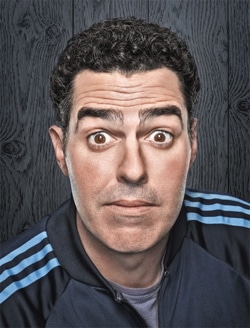 If all you know about the Aceman is The Man Show or his short stint on Dancing With The Stars, you're probably missing this fact…
He's one of the funniest men on the planet.
Don't take my word for it – check out his daily podcast, currently number one on Itunes for comedy.
Or watch his movie, The Hammer, and you'll find out it's one of the best romantic comedies of the past decade.
So, yes, I suppose I'm a Superfan.
But I'm not THE Superfan.
That title belongs to Giovanni, and if you're a regular Carolla listener, you already know of him.
He has cataloged everything Ace has done since the early days of Loveline.
He's a regular on The Adam Carolla Show, and a mini-celebrity in his own right.   (Among Carolla fans like me, he is a God).
For example, I have a massive crush on Adam Carolla newsgirl Alison Rosen.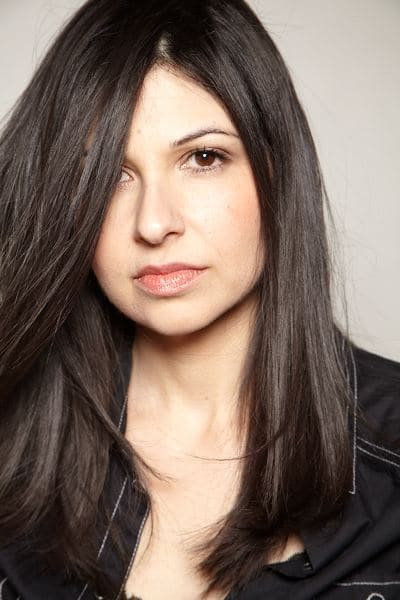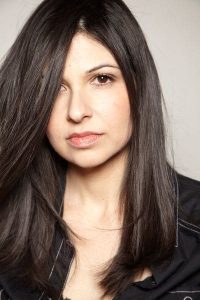 If I wanted to meet her, I bet Giovanni could make that happen.
When I met the G-Man at a live Carolla show, we hit it off.   He invited me to be on his podcast, which of course, is a tribute to the man we both love.
This particular podcast episode probably won't appeal to many, as I'm not telling jokes or being funny.     Discussing the minutiae of Adam Carolla's words is very serious business.
Click Here To Listen to G.I.O. Podcast, Episode 91
Anyway, I'm glad to be a guest.   Thanks, Giovanni.
And seriously, introduce me to Alison Rosen.   I love her.
"Adam Carolla looks like a retarded Pete Sampras" – Jimmy Kimmel
Join D.J.'s Mailing List!
You're worth it. Give yourself the gift of more ThoughtsFromParis!