I started a tradition my freshman year of college back in 1994 – since I was making new friends, I thought it would be fun to send each one a holiday card.
I wanted to do something fun, and my mom suggested the Oriental Trading Company catalog, which has dozens of different cards.   All crap quality, but cheap.
I ordered two dozen cards which were actually puzzles.   They were in the shape of either a red stocking (like the kind you hang from a fireplace mantle) or a green Christmas tree.   They were entirely blank and made of cardboard.   The idea is that write a message on the tree or stocking, then break up the puzzle pieces, place in an envelope, and mail.
In trying to find an image of these cards, I have failed to locate any.   I remember the next year the company stopped carrying them.
Here's why.
Each puzzle broke up into probably ten pieces.   You'd place them in an envelope, mail them off, and the recipient would get the card, put the pieces back together and be able to read your holiday message.
Except nobody was able to read the messages I sent.
By the way, back then I didn't have the comedy chops I do now.   I remember the funniest message I wrote was to a dorm friend Jeff, who had obtained a DUI during Thanksgiving break.   I simply wrote on his puzzle, "Merry Christmas – No more DUIs!"
Classic, I know.
But even that joke didn't connect.   Not because it wasn't funny (it wasn't), but because Jeff did not receive all the pieces of the puzzle.
Neither did anyone else.
You see, the mail sorting facilities have machines that scan and read things like zip codes, addresses, and other pertinent information right from the envelope.
And all of my envelopes were 1/2 inch thick at the bottom, where all the pieces had accumulated.   So they would jam the machine.
Every single person I sent the card to reported that they received about half the puzzle pieces, in a bag from the post office, with the shredded envelope.
I was pretty bummed, because I put some good effort into those cards.
Since then, I have continued the tradition of doing something funny for holiday cards.   Here are a few examples.
2006
(Click to enlarge)
2007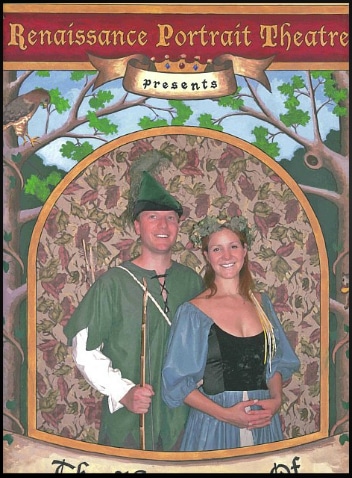 2010
(click to enlarge)
Will you make the 2011 list?   Will I finally break down and do that all-nude colored chalk self-portrait I've been thinking about?   God, I hope so.