Last Sunday a bunch of us committed to scheduling social events.
Time to check in to see how badly you failed! Or succeeded. Whatever.
And we're going to set a new goal – so if you're new to the site, get ready to become more awesome.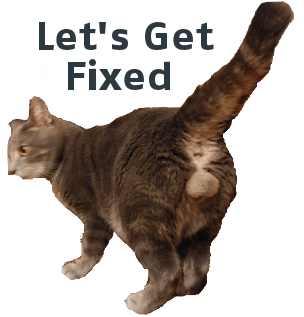 My awful Photoshop skills actually enhance the effectiveness of that image.
How Let's Get Fixed Works
There is a theme each week where you can join in the crusade to not suck so hard.
In the comment section declare what you will accomplish this week.
In seven days I'll write a follow up post and you can check in. Succeed and you'll receive a virtual make-out session from me.
If you fail, well, you're just human and everyone makes mistakes. Just kidding – we'll goof on you. Hard.
Last Week Goal Check-In
I promised myself and readers that I would no longer sit in my condo the entire weekend doing nothing. If I don't proactively put something on the calendar, I just end up playing around online and eating Life Savers for breakfast.
On the schedule was drinks with a well-known Chicago blogger who I was pumped to meet. We've been trying to get this done for awhile, but things keep coming up. Sadly, she had a charity thing and had to cancel last minute. We're back on for next weekend. Now, I can't control someone needing to cancel. I did my part. WIN.
The other goal was to schedule an activity to do just by myself. Enter The Bacon Takedown, an all-bacon event that called my name in the sultry voices of a thousand adult film actresses (I want to be respectful of these fine ladies in case any are reading). I will probably do a full post on this, but I went alone. I turned to the chicks in line behind me and made fast friends. They were nice, but also there to eat. When I said goodbye nobody clutched my arm. But I went. WIN.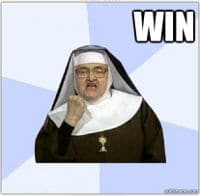 This Week's Goal –  Cleaning the Condo
I have a few funny cleaning quirks. My body, for example. It's always showered and scrubbed. I don't go a day without taking care of it. I also put every dirty dish in the dishwasher and the used clothes right into the washing machine. However, I never dust or polish the floors.
Cleaning the place is all about putting away clutter and getting rid of dirt. I struggle with both. My mother has said well over a hundred times since I graduated college, "If you only did ten minutes a day, your place would be immaculate." She's right, of course.
But the truth is that I've never done it.
Instead of just hiring a few Polish broads to do it for me (as is the Chicago way), I'm going to put knee to hardwood and scrub the floors. Believe me, I'm not rich nor above cleaning. I'm just lazy about that stuff.
I can divvy up the 1250 square feet pretty easily and knock the whole thing out by Sunday. I know, not a super exciting challenge.
I'll take photos as proof of my cleaning with the mom and sponges. No rubber gloves though. I'm not a pussy.
I will do ten minutes each day of cleaning and have the whole place sparkling like a new dime by Sunday.
It's Your Turn
Now – if you're a dude, odds are you're a big slob like me. So, let's step it up this week. If you're a woman, you're a secret slob. When you find a woman's secret mess like her makeup drawer it's like, HOLY CHRIST I JUST SAW THE FOUNDATION SCURRY ACROSS THE FLOOR. Let's all pick something that we could do a better job of keeping clean. Maybe you need to stop using that toilet as a garbage can.
I hope you're like me and throw random stuff in the toilet once in awhile just to see what goes down. Like candy wrappers or shrimp shells. I've done both. Also, notebook paper and paperclips. I haven't yet tried an old sock, but it's my next challenge. This week, however, the only thing flushing will be dirty business and Charmin.
| | |
| --- | --- |
| Share My Awesomeness! | Weekly Best-Of D.J.! |